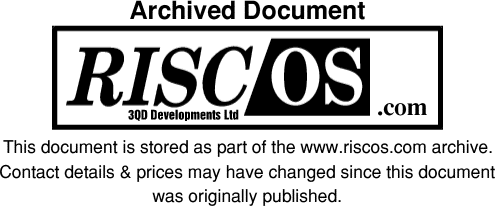 ---
RISC OS Select Subscribers Smartgroup announced
A Smartgroup has been established for subscribers to the RISC OS Select scheme.
If we have a current email address on record, you should have received an invitation to join the scheme. If you have not received an invitation, please send an email to mailto:select@riscos.com so that we can update our records and send you an invite.
This is an invite only group, so you cannot join it without an invite.
Smartgroups is a free service powered by Freeserve to enable group communication. It combines web-based group information together with email messaging, keeping group members members updated of urgent or interesting group issues.
See http://www.smartgroups.com for full details of the services offered by smartgroups.