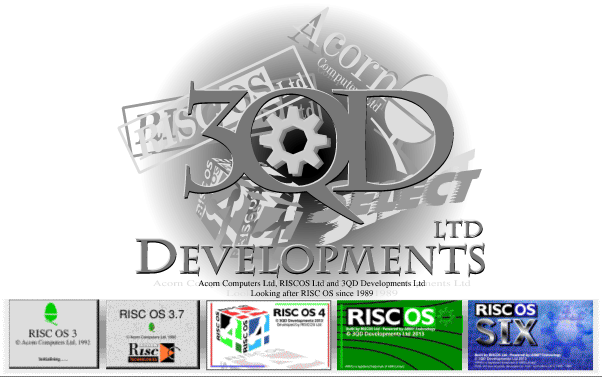 19/6/2015 - new website and new content finally coming on stream
The huge amount of worked needed to preserve APDL after the sudden death of Dave Holden has caused a major delay in our plans for RISCOS.com. So, although it's late, we have finally uploaded the next phase of the re-designed website and we have added new content and space for further materials.
Over the next few weeks the new shop system will be going live and we will be announcing our plans for our new RISCOS.com hardware range. In the meantime some new sections of the site have pages with 'Under Construction' logos. With a bit of luck and a trailing wind these logos will be vanishing very shortly.
It's 10 past five on a Friday afternoon and I've spent all day debugging the new site and can't think of what to write in a small press release. So as hardly anyone reads them I'm going to save this file, upload it and start again on Monday. I might even re-write this if I can think of anything better to say...
Aaron - 3QD Developments Ltd