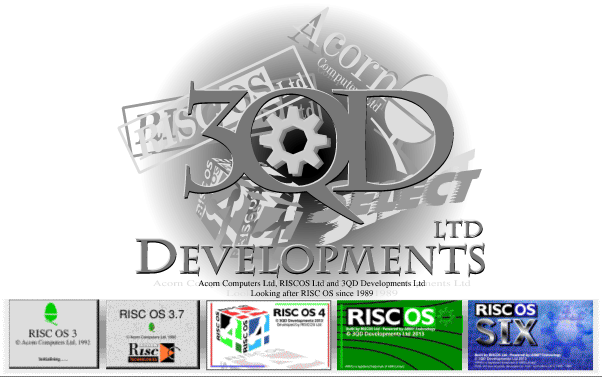 14/3/2013 - RISCOS.com website re-design in progress
3QD Developments Ltd is undertaking a major re-design of the RISCOS.com website. As part of this re-design we hope to group documents by the version of RISC OS they relate to and provide a clear visual style that makes the site easier to search. Older documents that are no longer relevant will be moved to an 'Archive' section of the website and will all be clearly marked as such. We hope that once the re-design has been completed customers will find the sire much easier to use.
This re-design may take several months and we apologise if some parts of the website become unavailable for periods whilst this work is taking place.
We do have full backups of the entire www.riscos.com website, from 2013 dating right back to its inception in 1999, so nothing that matters will be permanently lost.