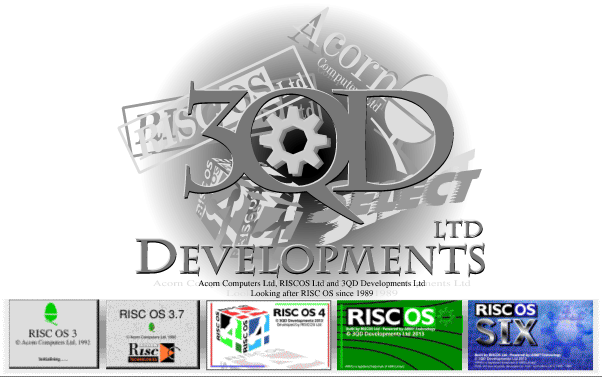 7/3/2013 - 3QD Developments Ltd purchase rights from RISCOS Ltd
3QD Developments Ltd can now confirm that it has purchased the rights to all versions of RISC OS previously developed and marketed by RISCOS Ltd. This purchase has been made with the assistance of a number of RISCOS Ltd shareholders, customers and developers.
A number of factors have combined to make it unlikely that RISCOS Ltd will be able to continue beyond the short term. As our VirtualAcorn range of products rely on a RISCOS Ltd ROM image it made sense for us to purchase the rights from RISCOS Ltd to ensure continuity of supply.
The effective change for RISCOS Ltd customers should be zero. 3QD Developments Ltd discussed matters with the two other commercial customers before the purchase of rights from RISCOS Ltd.
Sales of physical stock, such as ROMS for RiscPC/A7000, books, upgrade CDs etc will be handled by APDL in London. Digital downloads will continue to be available from the riscos.com website.
It will take a while for us to get up to speed as there is a lot of work to do so 3QD Developments Ltd apologises if no one is available to deal with any queries immediately.
Aaron - 3QD Developments Ltd